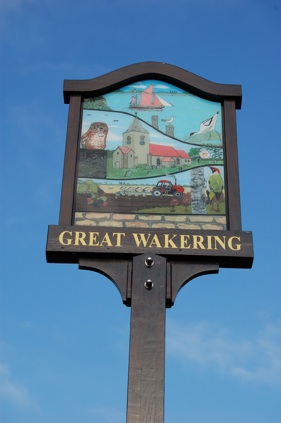 Wakering was a small town or large fort in Roman days, and numerous interesting Roman remains have been discovered in the clay pits and other parts of the village, some of which are now housed in Southend Museum.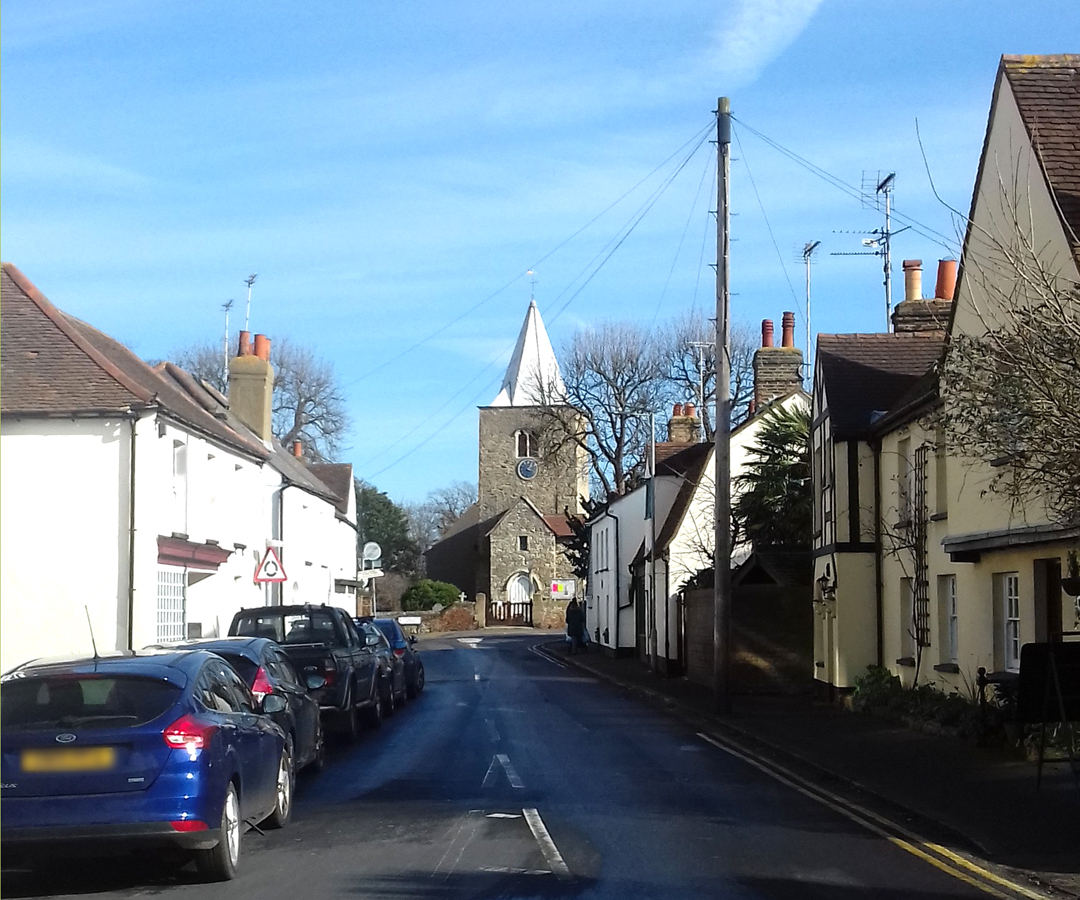 St Nicholas Church lies in that part of the village known locally since the latter half of the 19th century as "New Town".
There is no mention of a church at the time of the Domesday Book, but it seems likely that the present site was used for worship even before the present Norman building was begun about 1100AD.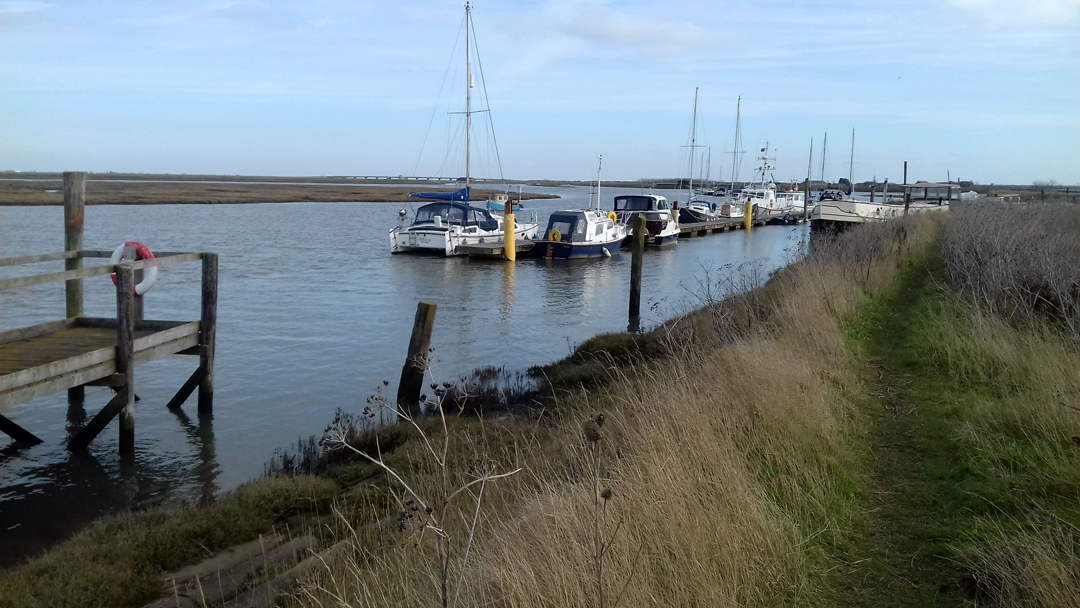 Great Wakering is divided from Foulness Island by the River Roach, which is a popular boating and sailing area.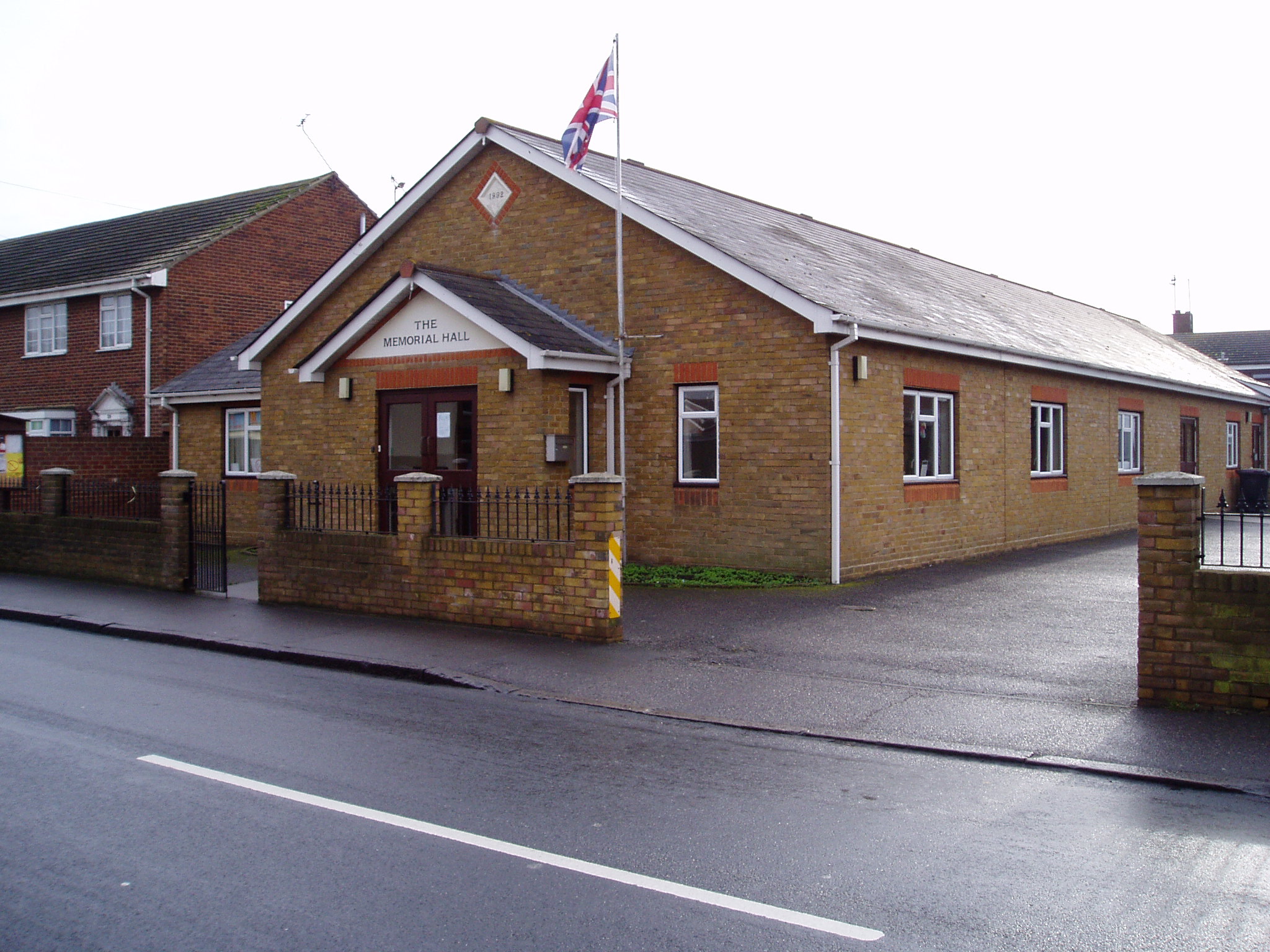 The Memorial Hall, built in 1993.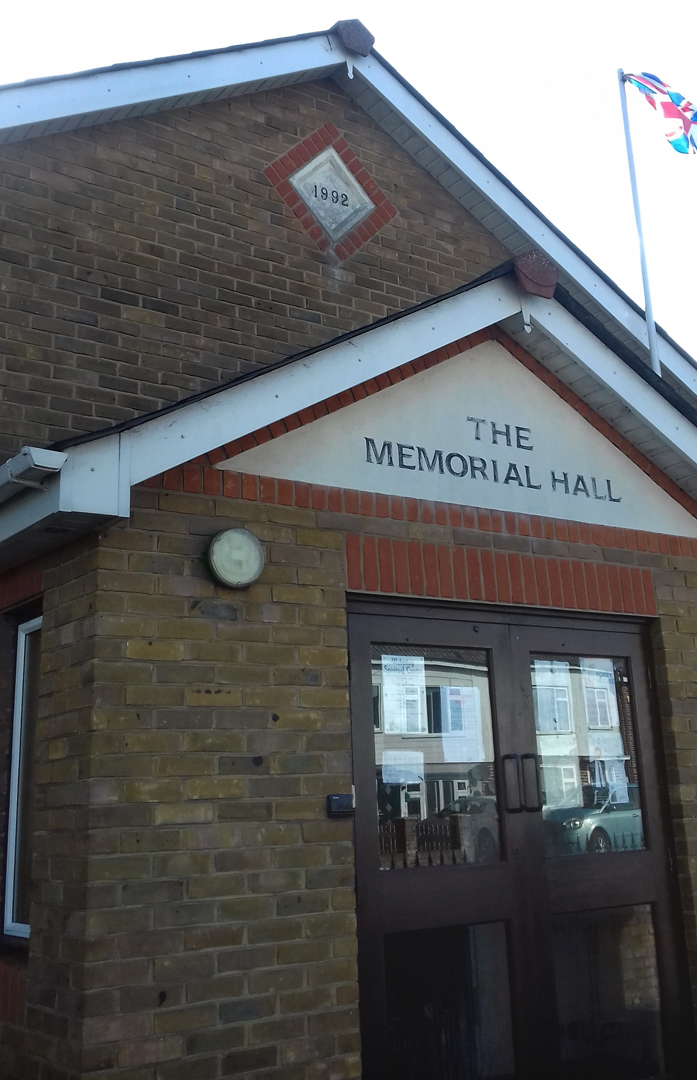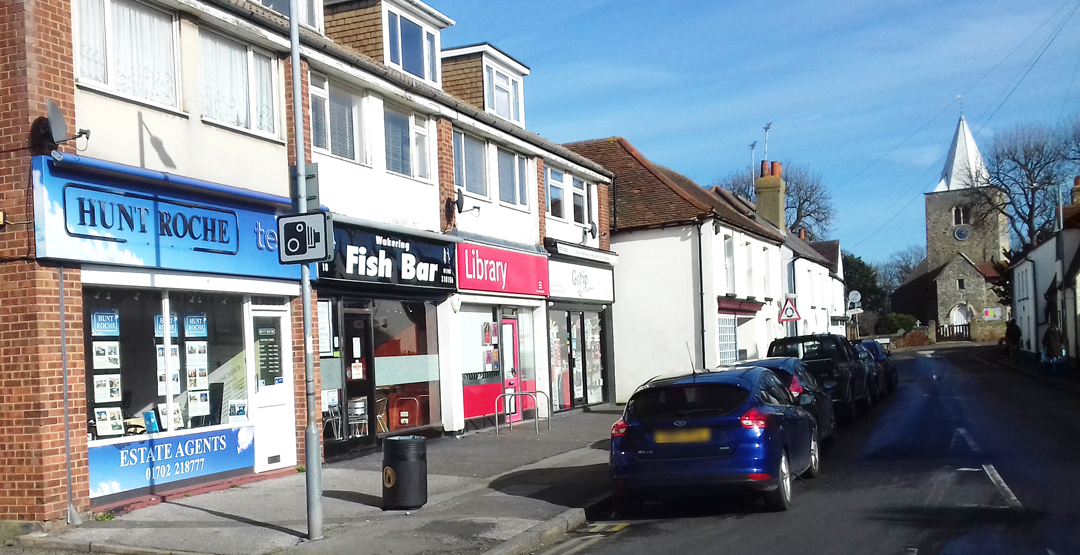 Great Wakering today is a village of approximately 5500 people, lying between Shoeburyness and Foulness Island, with 1.5 miles of coastline.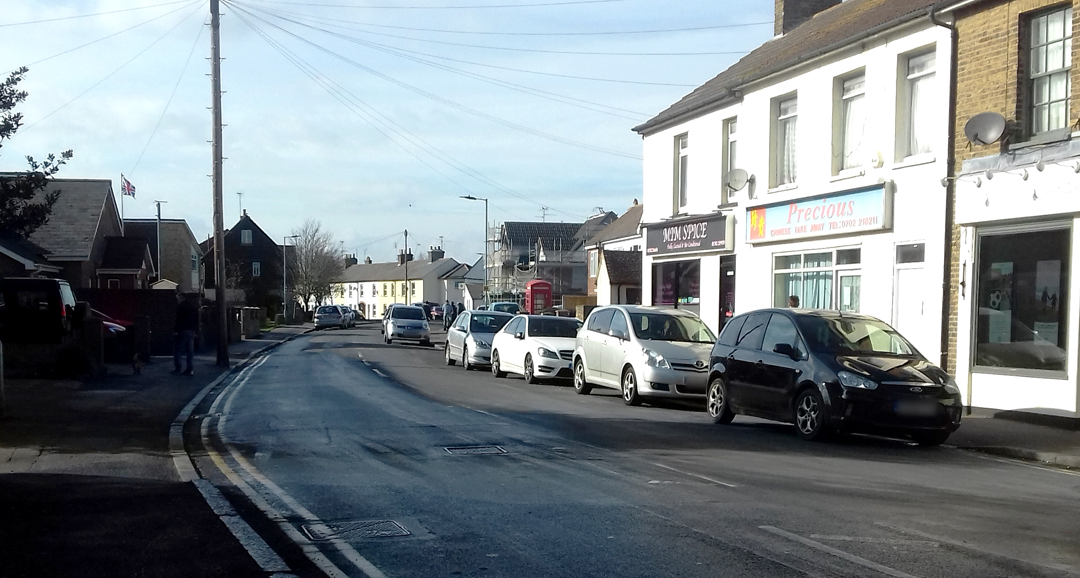 The majority of houses in the village today are of modern design, but a number of shops and houses, mainly in the high street, date back hundreds of years.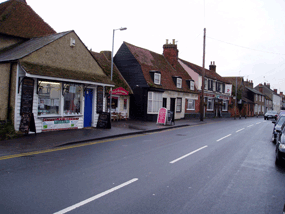 The butcher's (above left), baker's (above right) and adjacent cottages are all circa 1650. Although very old, these buildings have all the modern conveniences for 21st century living.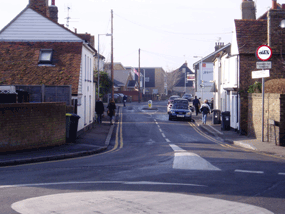 In Saxon times, probably c.400--500AD. the area was settled by the people of Waeccer, hence its name. In the Domesday Book, written by order of William the Conqueror in 1086, it is referred to as Wachelinga.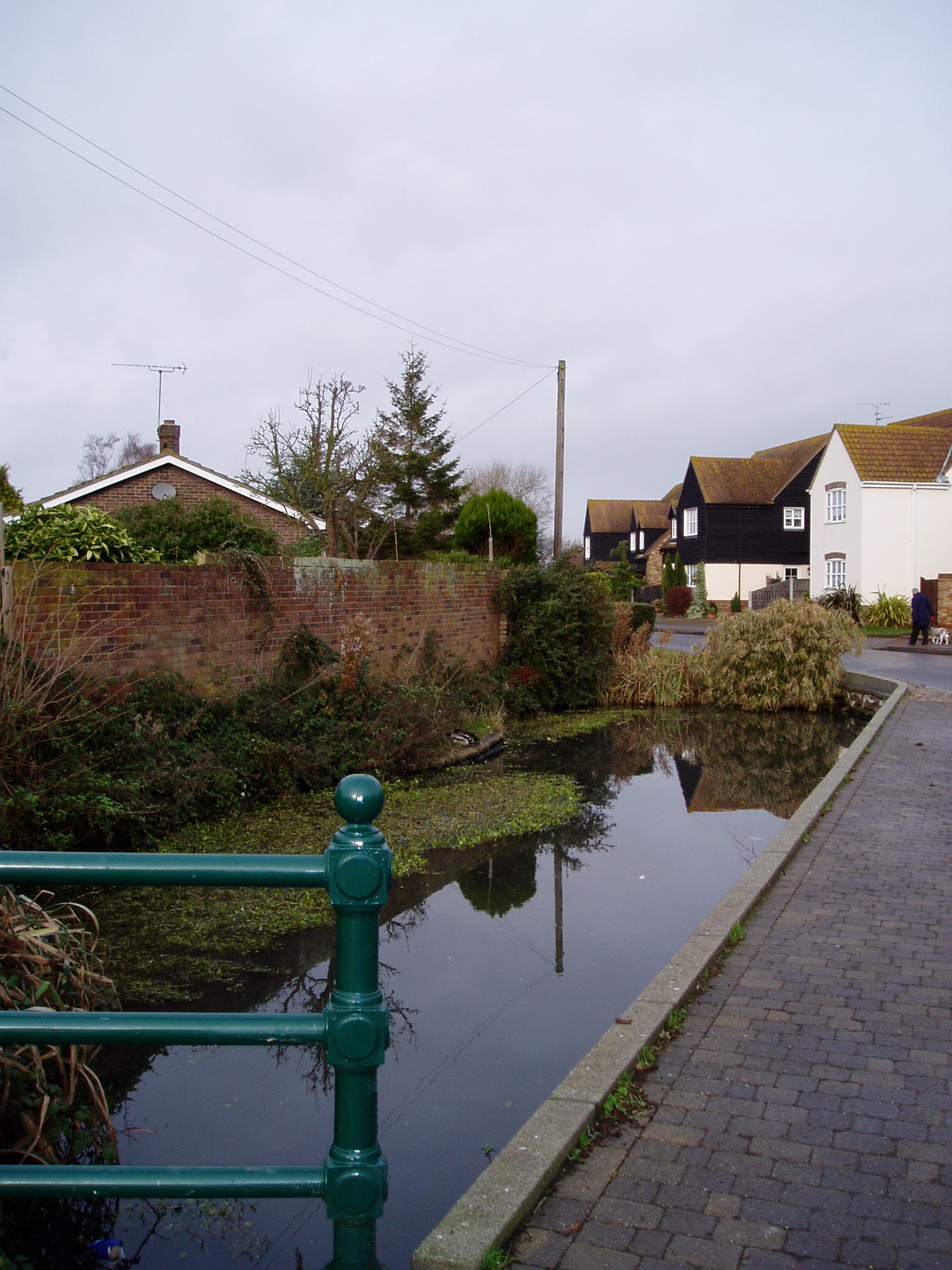 The village duckpond.
In 1130AD the village was know as de Wacrinense, in 1197 as Wakeringes and in 1254 as Wakeringe Magna.
---