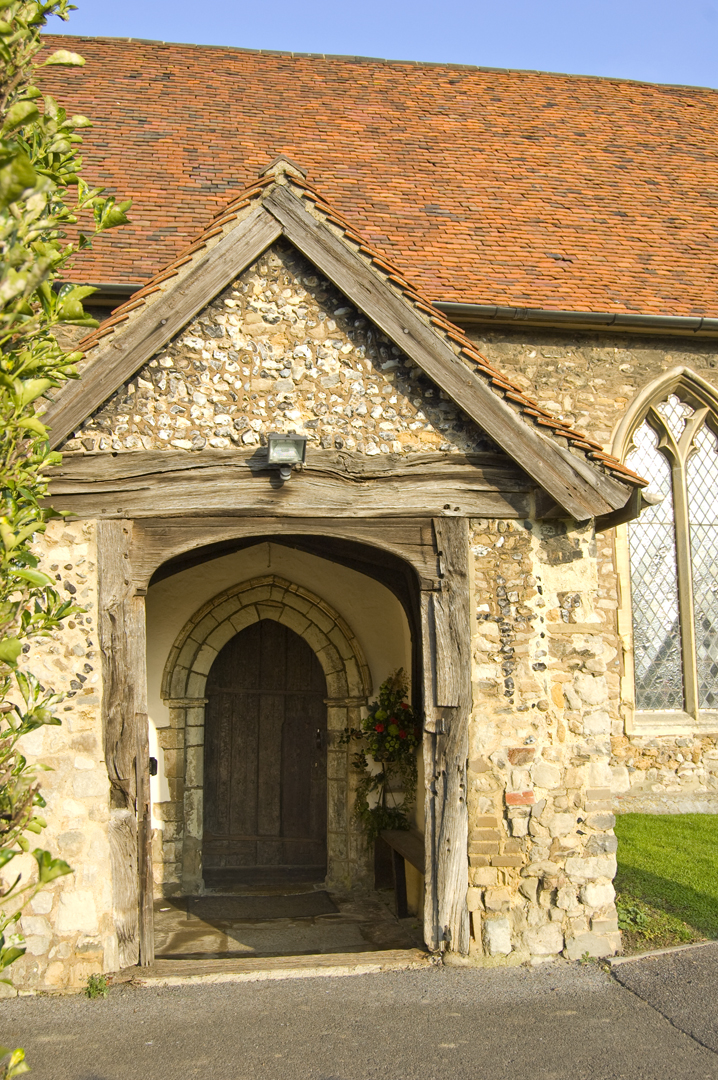 The South Porch, which was constructed in the early 16th century, originally consisted of timber framing on dwarf rubble walls.
The openings between the timber uprights were filled in later.
The inner doorway has a two-centred arch and moulded inposts. This dates from the 13th century.
To the right of the door is a stone niche that probably once held a holy water stoop.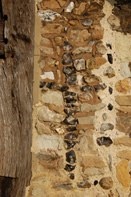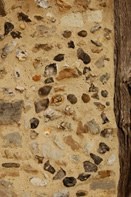 On either side of the doorway is a design in flint – a Cross on the eastern wall (left) and an upside-down Fish on the western one (right).
---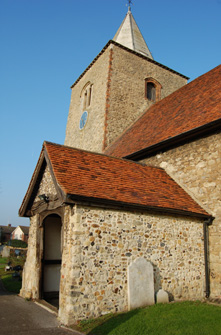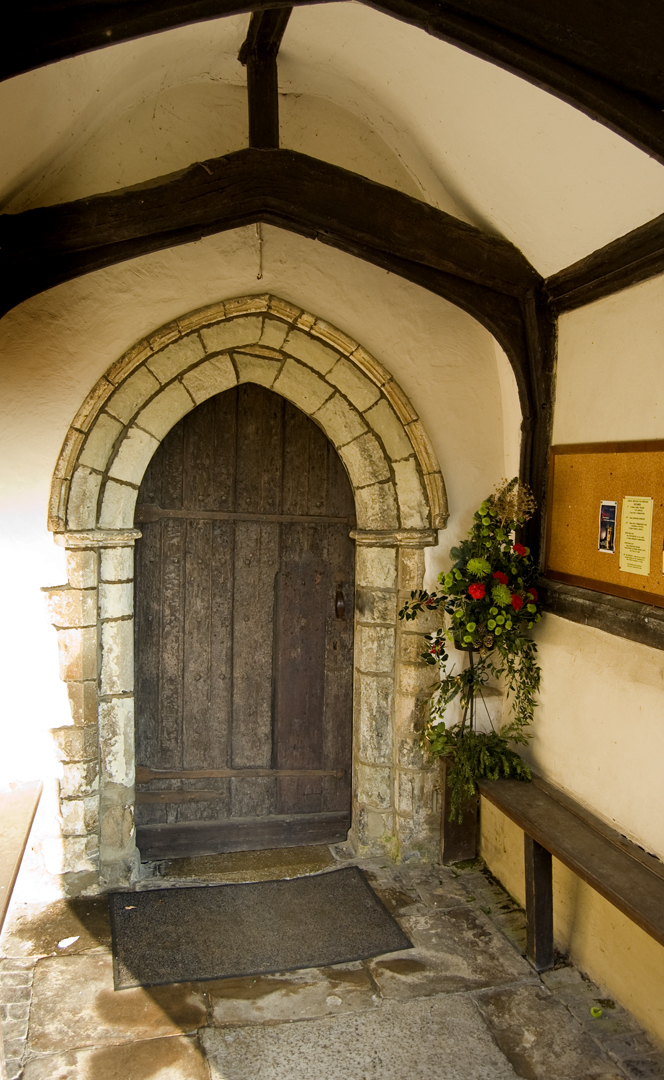 The timber door probably dates from the 15th century.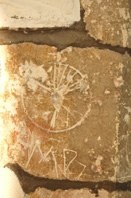 There are sundials scratched into the walls on either side of the door. These consist of small circles with lines radiating from a central hole that would have held a peg or pin. They probably predate the building of the porch.
---
---