Join The Friends of St Nicholas
Join us now to help raise funds to maintain our beautiful Norman church!

Just think of the history this church has seen!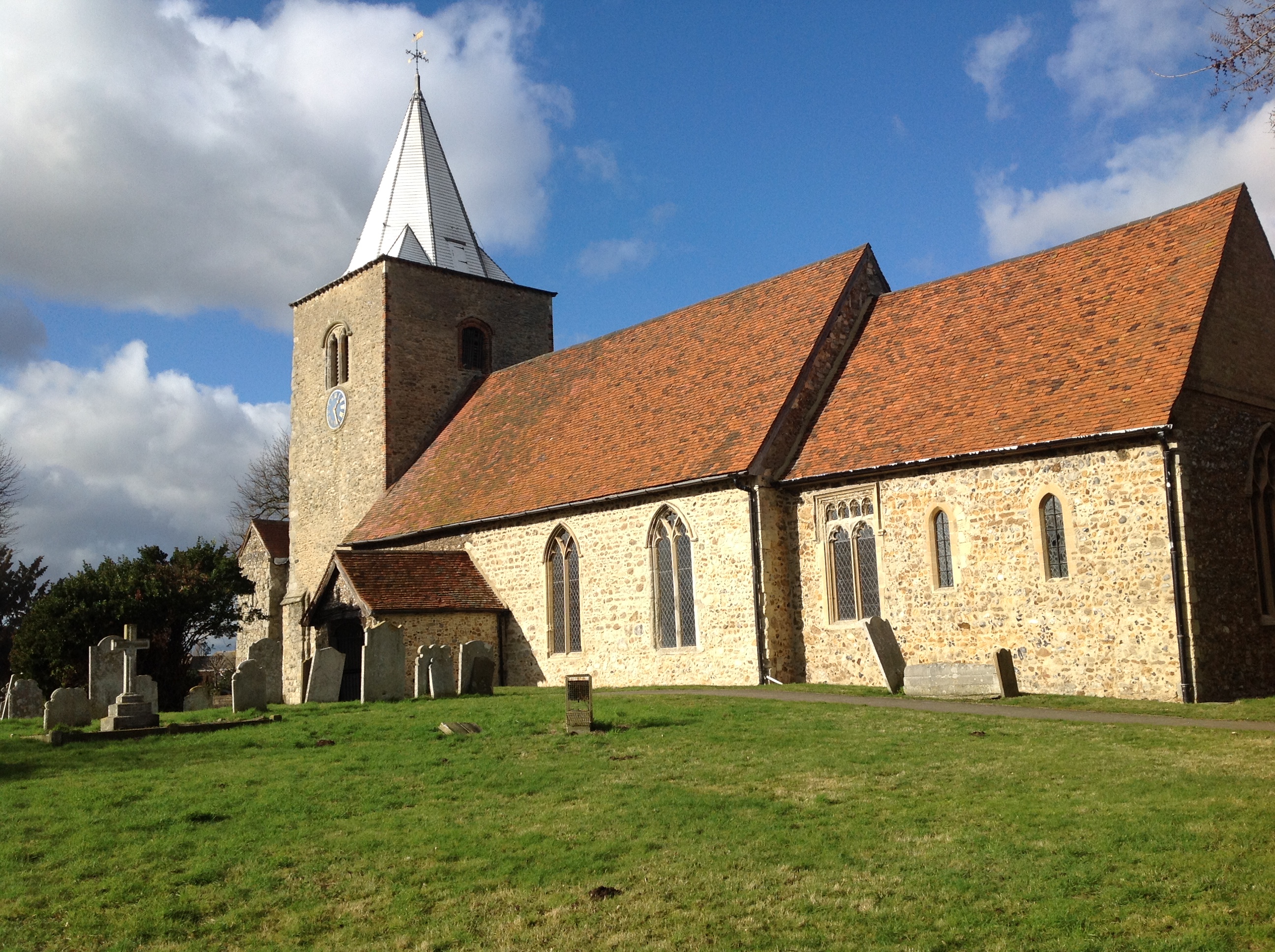 The Normans started building it in 1100, only 34 years after the Battle of Hastings, when William the Conqueror defeated King Harold and became king of England.
All through the reign of King Henry VIII, this church was here. He may even have celebrated Mass here while courting Anne Boleyn, whose family lived in nearby Rochford Hall.
When the plague swept through England in 1665, St Nicholas Church was standing here. And it was here the following year, when London burned during the Great Fire of 1666.
When the Dutch sailed up the River Thames in 1667 and ransacked Canvey Island and Sheerness, then attacked the British fleet at Chatham, did the admiral take a bearing from the spire of St Nicholas Church?
Another well-known sailor, Admiral Lord Nelson, may also have used the church spire as a landmark as he sailed past from Chatham Dockyard.
The Friends raise money solely for the repair and upkeep of St Nicholas Church.
We don't spend any money ourselves. No money from the Friends is spent on the day-to-day running of the church. No one in the Friends is paid a fee of any sort; it's all voluntary.
Membership of the Friends of St Nicholas is only £10 per year per person. For a couple, it is £15 per year.


If you pay income tax, we can claim it back through Gift Aid. Please mention in your letter if you would like to offer us Gift Aid.
For more information, type your email address below and click 'Send'.