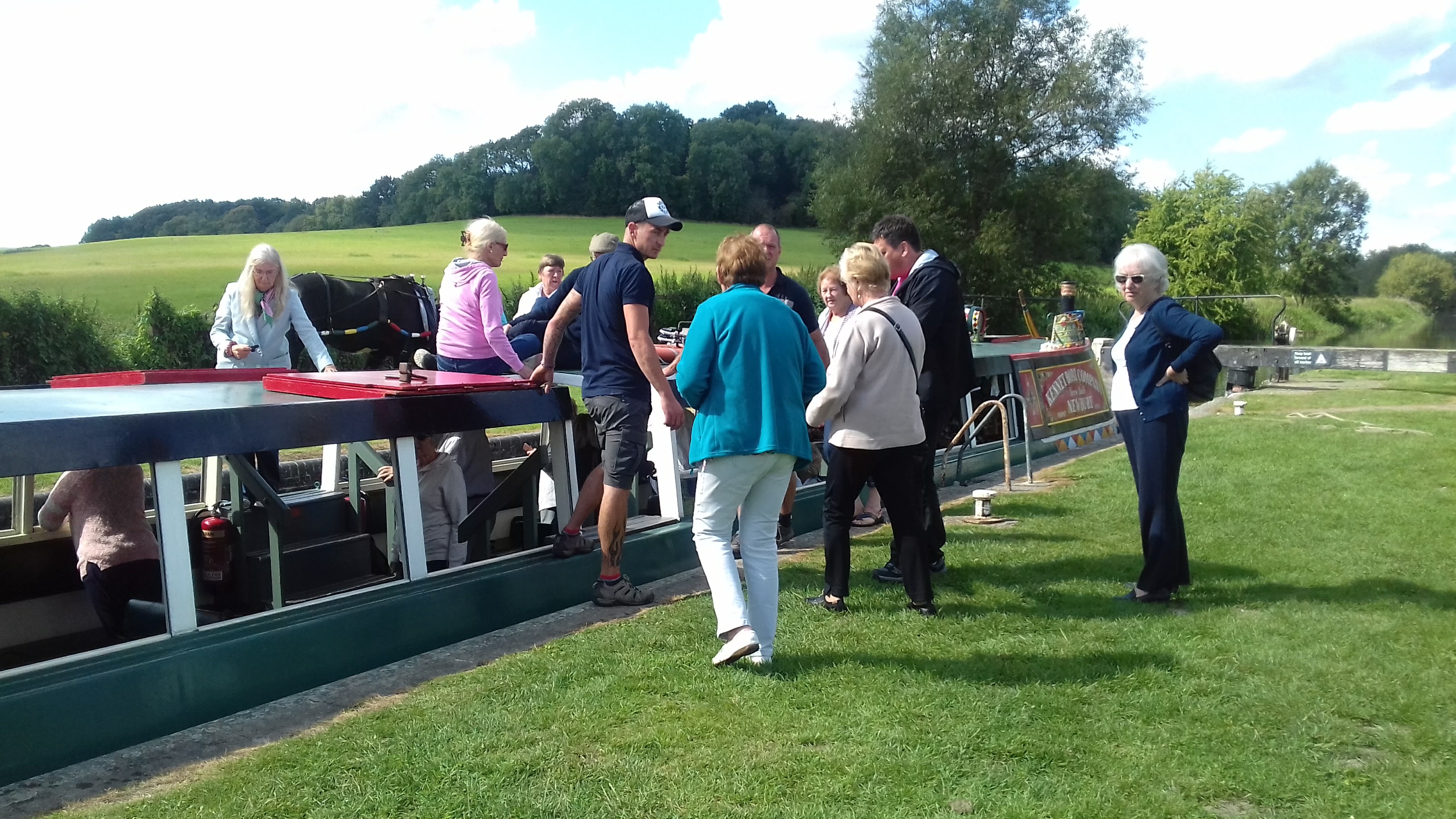 We regularly hold coffee mornings, table sales, concerts, Open Church weekends, cream teas and other events. And we go on fabulous coach trips, boat trips, guided tours... There's something for everyone!
Why not join us? You don't have to be a member of the Friends to take part in one of our events. Funds raised go towards helping to maintain, repair and preserve our beautiful church.
Go to the drop-down menu under 'Events' at the top right of the page to see some of our trips.
In Praise of Friends' Outings
A word of praise for Ivy and Ron
For all the work they do
They search the Web for many hours
To find excursions that are new.
Adventures old, adventures new,
They are restful or exciting;
Many trips are new to us,
Selective and inviting.
Tower Bridge, Law Courts and Bletchley Park,
To name but just a few;
These trips help raise much-needed funds
To maintain the church as new.
The coach, the price, the planning,
And the advertising, too
Entail much time and effort,
All done for church and you.
So next time you are on a trip,
Enjoy and feel elated,
And respect the work behind the scenes,
Which is always appreciated.
Arthur Jones